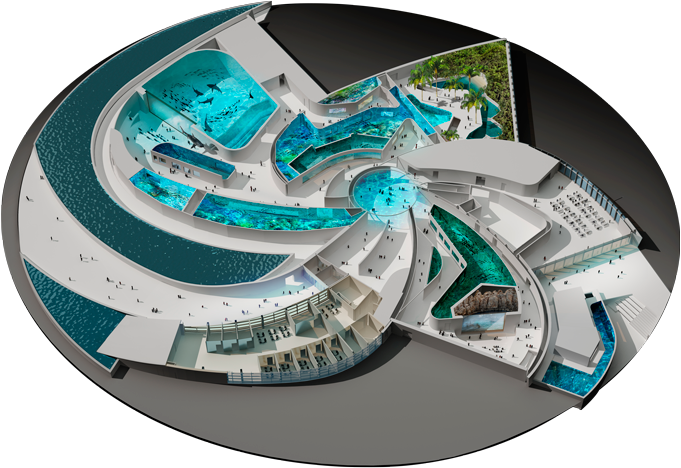 Explore The Blue Planet
The aquarium is divided into 8 sections and features 53 aquariums and installations, 20,000 animals and seven million liters of water. Click on the map and learn more about the aquariums in the swirling architecture.
The architecture is inspired by a vortex in nature. Building area is 10,000 m2. The outside area is 2,000 m2 plus additional parking-areas.